Quality Metal Roofing Crew of St. Petersburg
Asphalt, clay, and tiles for your roofing system are not only outdated – but they're also the more brittle, and the less durable type of material. Metal Roofing beats them and their properties consistently and that is part of the many reasons why a lot of home and commercial property owners switch to Metal Roofing. Metal Roofing may seem a bit intimidating at first. With its price, its rate, and the level of skill needed for it to be installed, it is something that can actually take time, and it would require an extreme amount of experience and mastery.
Quality Metal Roofing Crew of St. Petersburg has been the sole name for all the Metal Roofing Services needed by many property owners in and around St. Petersburg. Years have passed since we first started in the industry and since then, we remain unbeaten.
Why are We the Best in the Metal Roofing Industry?
While many other Metal Roofing Contractors are focusing on improving their skill, enhancing and developing their materials and their raw products, we here at Quality Metal Roofing Crew of St. Petersburg are aiming towards the path of providing extreme quality customer experience and customer satisfaction to our clientele.
We are the best not just in terms of the procedures we were able to innovate, the services we're capable of, and the flexibility and versatility of our services – we're also the best because of the value that we put into our work. In the industry, it's not just about providing the best quality of materials; producing accurate and precise results; or finishing the project on time. With it comes also the research on a certain project, the overall capability of a company in addressing a client's problem, and so on.
Our Main Services
Akin to how many other Metal Roofing Contractors function, we here at Quality Metal Roofing Crew of St. Petersburg can provide a wide range of services to our clients. The following are the main services that you can absolutely entrust to us: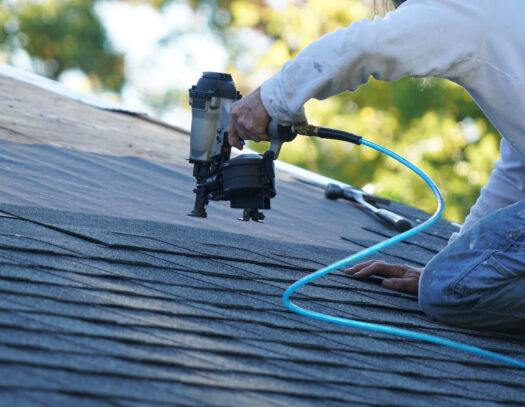 Free Roof Inspection
While your local Roofing Company would ask you for a charge or a fee when they inspect or their check-in on your Metal Roofing System, we here at Quality Metal Roofing Crew of St. Petersburg can give it to your for free!
And if you're thinking that it's just some irrelevant inspection of your roof, think again! We actually have a checklist that we follow in terms of what needs to be done. From the structure of the roof, the covering that protects the membrane, the angle, and the direction of the roof – we'll cover everything!
It's a free feature if you want us to work on your Metal Roofing System – you wouldn't stress out or worry about it!
We Follow Rules and Deadlines
Are you afraid that we might not be able to finish up the project on time? Or are you worried that we might be doing our services without the knowledge of authoritative bodies? Herewith us at Quality Metal Roofing Crew of St. Petersburg, you can absolutely be confident that all of our services and our actions are regulated.
Not once did we receive a complaint from any of our clients about:
The quality of the services we offer
The professionalism and the attitude of our experts
Grade and the quality of machines and materials
And so on
Why Should You Work With Us?
There are a lot of other Metal Roofing Contractors in the industry but why should you choose us for your Metal Roofing procedure? There are a lot of factors that really point towards the direction of us being the best.
Metal Roofing is the most expensive and the most requiring type of roofing system in the market. Because of this, a lot of people are thinking of disregarding it as their choice or option for roofing.
But we here at Quality Metal Roofing Crew of St. Petersburg have a lot of surprises for our clients. We can work ways on different ways on how we can provide high quality Metal Roofing Systems to our clients in the lowest and the most decent rates they can get.
Apart from the low rates, another thing that we're proud of here at Quality Metal Roofing Crew of St. Petersburg is the fact that we were able to create and centralize a system that would have a different types and kinds of metal roofing, with different colors to choose from.
Through constant innovation, we were able to come up with different styles, types, and colors for various roofing systems!
If you want to have a blue hue of your roof, we got it! Should you want a green shade on the color of your roof's cover, we can accommodate it.
With the right set of tools, knowledge, and people, Quality Metal Roofing Crew of St. Petersburg will absolutely be able to give you the protection and the security that you have been aiming to have for your home.
In addition, we aren't just talking about the protection of your home or of your property from outside elements, but also your protection and your security as people.
All our personnel and our Metal Roofing Specialists have been trained highly when it comes to keeping distance, wearing of appropriate equipment, and the like to make all of our clients feel better about the virus situation.
All-In-One Company!
Do you need help with how you can distinguish whether you need a Metal Roof Replacement of just a repair? Do you want to know more about your roofs so you'll be aware of the necessary actions to take?
Quality Metal Roofing Crew of St. Petersburg is the perfect company to help you with it! We are St. Petersburg's go-to company for all the Metal Roofing needs and services that home and commercial establishment owners need!
If you are trying to look for the best and the highest quality of Metal Roofing, but you don't want to spend so much on it, you can consider working with us! Quality Metal Roofing Crew of St. Petersburg will never fail you when it comes to security and protection, as well as the quality of service and products.
Talk to us today and get the best and the most sought after Metal Roofing Services you can in the whole city of St. Petersburg! Contact us now through our hotline or via our email address to engage in a conversation with one of our representatives. Get the quality of service you deserve without paying for anything that would make you go out of budget.
Thousands of clients and property owners in and around the city of St. Petersburg have trusted us with the Roofing System that they have – why can't you? Quality Metal Roofing Crew of St. Petersburg will be the only company you would want to work with when it comes to projects like this!
Big or small, we will help and assist you with whatever your requests and your concerns are! What are you waiting for? Never settle for a company that would just charge you high without providing quality results!
We may not charge as high as what "premium" companies are offering, but what we can guarantee is that we will be able to help you with whatever your concerns are about Metal Roofing Systems!
Time to Replace Your Roof? We Can Help
Considering roofing replacement? When it comes to roofing projects, many homeowners rely on professionals to get the job done. At Quality Metal Roofing Crew of St. Petersburg, our specialists stick to all the industry standards when installing metal roofing on both residential and commercial properties. Therefore, you can be sure of getting a sturdy roof on top of your house. As a result, you can get the best services from our company in the following fields;
What Locations do we Serve?
Quality Metal Roofing Crew of St. Petersburg is a name you can trust and rely on. Our metal roofing services were limited in St. Petersburg, FL when we started. But with time our company has expanded and is now serving over ten locations within Florida.
It shows how reliable we are. Here are some places within Florida, where you can access our world-class metal roofing services: –